How to do

Digital Leadership successfully
By Lisa Jovy, Senior Consultant at Hays
The last few years have both sped up the digital transformation and underlined its necessity. This consists of the new, fast and changing digital technologies which we can use to most effectively achieve our business goals.
For the implementation of a digital project to be successful, your employees need to embrace the change and understand the importance, as well as how it benefits the business and themselves. So, to drive this digital transformation, we inevitably need digital leadership. But what does this mean, and how does it differ from regular leadership – especially in a world post Covid and lockdown? Digital leadership can be defined as using an organisation's digital assets to achieve business goals. However, this does not really speak to what it means to be a digital leader - including what makes a good digital leader, and why it is difficult.
While it is easy to assume that good digital leaders must have great digital understanding, this is not necessarily as important as communication and creativity in using new emerging technology and information to help business projects. This is because in digital transformation, one of the most important challenges to overcome is to empower your employees to drive change forward.
So, what are some of the key areas a good digital leader must be able to facilitate?
Provide vision & purpose
One of the most desired and useful digital leadership traits is vision. If you, as a digital leader, have a strong and clear vision, it will be easier to provide your employees with vision and purpose - to make them believe what you believe. In short, you need to have a strong vision for where you are going, why you are going and how you will get there in regard to digital transformation, and what importance it will have for the future of your company. If you can convince your employees of the benefits, it will be easier to empower them to take ownership of the change.


Foster a digital culture
Apart from convincing your employees of a particular project, it will be powerful and a long-term benefit to foster a digital culture within your organisation. For employees to get used to new technology and use it in their daily work, leadership needs to make it easy for them – through teaching and creating a collaborative, flexible and autonomous workplace. It is important to foster a positive attitude, create room for mistakes and questions, and provide an explanation of how the project is compatible with the company's overall mission and purpose.

Additionally, it is important to recognise and promote that digital skills are not necessarily the most important skills when implementing digital transformation. Instead, soft skills such as adaptability and curiosity will play an important role in the success of the project and in bridging the gap between IT and the rest of the company. These skills are much more difficult to teach than digital skills, but they will also be what ultimately drives the change in your organization, as it will contribute to creating an innovative workplace where employee engagement and impact is high.


Provide a digitisation strategy tool set
Besides providing a vision and fostering a digital culture, it is also important to have an in-depth plan and tool-set of how to actually use new technology, and as a result adapt to new work routines. Hereby, it is important to recognise that people learn differently - some prefer a more traditional classroom environment and others prefer online learning. While online learning is easier and cheaper as well as likely preferred by a majority of employees, it is important to support your employees with the method that is most effective for them. To reinforce the learning process, it is important to follow up on the training through e.g. Q&A sessions, webinars, coaching or mentoring. This will ensure that your employees have the best possible point of departure on your digital transformation journey. Additionally, when training your employees, it is important to identify a potential skills gap in your organisation. It can be beneficial to recruit external talent to fill any technical skills gap. This will upskill your existing team and help drive your digital transformation.

After all, people will be a decisive factor in whether your digital transformation is successful or not. At Hays, we are experts at helping leaders and companies with this process – whether it's finding the right digital leader to motivate and facilitate digital transformation, the employee with the right set of soft skills to help drive change, or the IT contractor to upskill your team and implement the technology.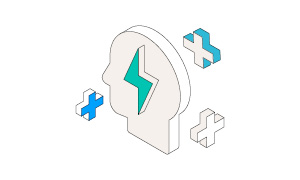 Insight
See more blog posts
See more insights regarding the world of work on our blog!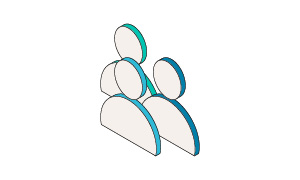 Our services
What we can offer
Learn more about what services we can offer – whether you need new employees, contractors or advice on your recruitment process.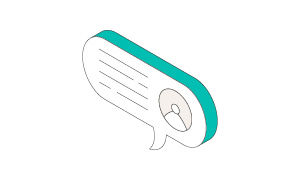 Contact us
Chat with a consultant
Want to hear more about how we can help your business?