Recruiting
Leaders and Directors
Hays Executive are experts in recruitment of candidates for executive positions. We work together with international departments of Hays Executive and solve all kinds of executive assignments through our international database, across borders.
Hays Executive recruit both for the private and public sector all over the world and identify qualified senior leaders and directors. We address the need for inspired leadership in the public sector, finance, technology, communication, engineering and pharma through our departments and relations in Europe, Asia, North- and South America.
Our approach and ability to assess when we contact you with the right solution have given us a positive reputation about discreet and common sense – also to providing results for the people who put their career in our hands.
Hays Executive mission is to solve the equation between finding the right person to strengthen an organization and find the right role for the most qualified.
We do this by building a strong, faithful relationship with leaders across different industries, together with the next generation that will eventually strengthen companies in the future. Our approach is to work in close relation with our clients and candidates, in order to secure the perfect match for both parties. This is how we ensure that our clients get exactly the candidates that they need, to have a competitive business and our candidates can find the right role, so their career can flourish.
Our global network of departments and experts worldwide, makes it possible for us to provide the best service to our customers across their own global network, while delivering local knowledge, insights and expertise to every assignment. Feel free to contact us, if you wish to hear more about our services in executive recruitment.
Hays proces for Executive Search
Hos Hays gør vi vores ypperste for at garantere en succesfuld rekruttering af din nye leder. Gennem mange års erfaring, en dyb indsigt i de brancher, vi begår os i, og vores kompetente rekrutteringskonsulenter, vil vores velafprøvede og dokumenterede processer kunne hjælpe jeres virksomhed med jeres executive search. Det betyder, at I kan spare tid og ressorucer, samtidig med at vi kan levere en kandidatpulje af ledere, som besidder de kompetencer og erfaringer, I har brug for.
Vi kan naturligvis tilpasse processen til jeres specifikke krav og behov, uden at gå på kompromis med kvaliteten og det endelige resultat. Vi samarbejder tæt med jer, og holder jer løbende opdateret gennem hele rekrutteringsprocessen, for at sikre, at samarbejdet mellem jeres virksomhed og den nye leder bliver en succes.
Vi har en nøje udarbejdet proces, som er inddelt i 6 overordnede skridt. Detaljerne og omfanget udarbejdes naturligvis i samarbejde med jer, for at sikre diskretion og en proces, som reflekterer jeres arbejdsgang og værdier.
1. Udarbejdelse og identificering af kravprofil
Det første skridt i alle vores rekrutteringsprocesser, men særligt vigtigt og omhyggeligt i en executive search, er at afklare, hvilken profil I leder efter. Det sker ved, at vi samarbejder med en eller flere repræsentanter fra jeres virksomhed om at udarbejde en opgave- og profilbeskrivelse for den ønskede stilling. Vi fastlægger en tidsplan, udarbejder en stillingsbeskrivelse og påbegynder herefter processen for at finde jeres næste leder.
2. Headhunting og annoncering på udvalgte platforme
Det næste skridt, er at påbegynde headhunting og executive search. Vi anvender vores viden om den gældende branche, og søger dybt i vores netværk og databaser, for at finde de bedste kandidatder, som matcher den udarbejdede profil. Såfremt I ønsker det, kan vi også annoncere stillingen på udvalgte platforme - og dette kan naturligvis også gøres anonymiseret, så jeres virksomhed ikke kan identificeres.
3. Screening af kandidater
Det tredje skridt i vores søgning, er her vi udvælger de bedste kandidater til stillingen. Vi håndplukker de mest passende kandidater fra ansøgninger og vores søgning, og påbegynder herefter screeningprocessen. Her benytter vi stringente og diskrete processer, for at være sikre på, at vi kun udvælger de mest relevante og kompetente kandidater, som matcher jeres behov og virksomhedens vision og værdier.
4. Interviews og test af kandidater
Næste skridt er at interviewe de mest egnede kandidater med personligheds- og analytiske tests. Vi inviterer her også de udvalgte kandidater til samtale med vores konsulenter, hvor vi omhyggeligt vurderer kandidaterne og vejer dem mod jeres krav- og profilbeskrivelse.
5. Præsentation af kandidater
Det næstsidste skridt er at præsentere jer for de kandidater, som vi mener er bedst egnede til jeres virksomhed. Vi sender jer en præsentation af hver kandidat, som består af deres uddannelse og erhvervserfaring, resultater af deres tests, samt en bedømmelse af kandidaten fra vores side af - og hvorfor vi mener, at kandidaten kunne være det rette valg for jer.
6. Interviews, opfølgning og eventuel kontrakt
Det sidste skridt er at følge op på præsentationen af lederkandidaterne - her vil vi enten indkalde de kandidater som I finder passende til interview igen, eller i samarbejde med jer evaluere kravprofilen, såfremt vi ikke ramte rigtigt i første omgang. Vi vil i samarbejde med jer udvælge den bedste kandidat til stillingen efter endte samtaler, og foretage referencetjek. Bliver der underskrevet en kontrakt, følger vi naturligvis op efter ansættelsen for at sikre et succesfuldt samarbejde mellem jeres virksomhed og jeres nyansatte leder.
Executive rekruttering med hays
Med Hays som jeres rekrutteringspartner, er I i trygge hænder, når I skal besætte en lederstilling. Vi er blandt Nordeuropas største specialist rekrutteringshuse, med særligt fokus på at finde de rette ledere, specialister og andre top-level kandidater til virksomheder. Vi investerer i livslange partnerskaber, som skaber værdi for både mennesker og virksomheder. Vores netværk af specialister udgør en højt kvalificeret talentpulje, som jeres virksomhed kan tappe ind i og drage nytte af. Med mere end 50 års erfaring og 13.000 kolleger på tværs af 32 lande, har vi udviklet os til at sætte vores kunder i centrum i alt, hvad vi gør.
Kontakt os her, hvis du ønsker at høre mere om vores executive search recruitment-løsninger.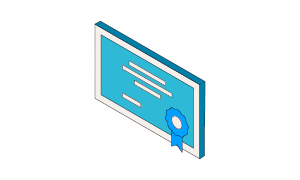 Services
Our specialisms
Get an overview of the areas and industries we recruit within.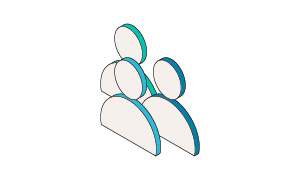 Services
Our offer
Read more about the services we offer – whether you need headhunting, freelancers or consulting on your recruitment processes.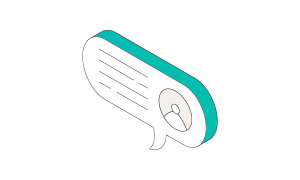 Contact us
Contact a consultant
Do you want to learn more about how we can help you? Talk to one of our consultants about your needs.