At Hays recruitment agency we have more than 50 years of experience recruiting new employees and leaders for permanent positions. We provide expert consultancy and are with you throughout the entire hiring process, which we adapt to your company's specific needs and timeframe.
Our recruitment consultants are specialised in a variety of sectors and industries, for example IT, Engineering, Life Sciences, Sales & Merketing. They have a strong network within their respective specialisms, where they through a thoroughly tested and effective recruitment process match the right candidates with the right position.
The full process for permanent recruitment is:
Identification of requirement profiles
Advertising on selected platforms
Internal and external search and selection
Interviews with candidates
Testing of candidates
Presentation of candidates
Follow-up and ad hoc tasks
We also provide other services than hiring and headhunting of new employees for permanent positions, such as career counselling, executive recruitment and freelance recruitment.
Hays has expert insight into the global and local labour markets, and every year we publish reports such as the Hays Global Skills Index and What Workers Want. This means that we always have a good understanding and insight into the challenges which your organisation may face, especially when recruiting new talent.
 
Hays' process for permanent recruitment
1. STARTING THE RECRUITMENT PROCESS
Introductory meeting
Detailed analysis of client needs and wants
Preparation of requirement profile
3. DETAILED SCREENING AND PRESENTATION
Assessment of cultural, personal and professional match
Selection of the best candidates
Short-list is sent to hiring manager
2. CANDIDATE SEARCH
Engaging qualified candidates
Assessment of candidates' professional and personal qualifications

4. THE RIGHT MATCH
Assessment of candidates for the specific position and organisation
Interviews with the selected candidates
Feedback for us
Contract is signed - or a new search is performed
Why use a recruitment agency?
There's a lot of good reasons to use a recruitment agency or a headhunter, but it's important to understand when it's the right choice – and which agency is right for you. At Hays, we're experts in specialist recruitment. That means we're specialised in recruiting employees and freelancers, who are specialists within their own respective areas. We'll find the candidates who are hard to find, screen them to ensure that they're the right match for your organisation and offer our expertise, guidance and market knowledge throughout the whole process.
Advantages of using a recruitment agency:
A quicker and more effective process
Recruitment is the core of our business – we have more resources and experience than almost any Talent Acquisition or HR department, we have specialised consultants within your specific area, and we have a large, global network of candidates. But a recruitment agency does not need to be an alternative to your own TA department; conversely, it's an excellent tool for the positions which are niche or hard to fill.
High quality of candidates and time saving
We spend most of our time screening candidates to understand their profile and where they could be a good fit. We make sure that you only have to spend time on candidates which are qualified for your open positions – allowing you to cut out several steps from your recruitment proces and save time on reading applications and doing administrative work. We don't just sit and wait around for the right candidates. We go find them for you.
Knowledge of the market and salary levels
We know the employment market, your industry and the salary levels. We can advise you on whether it's realistic to find the right candidates within your salary range, and if not, where we can adjust the requirement profile to find a suitable match.
Specialists within your area
We only work within a limited number of specialist areas and industries. This means that we know the market and candidates really well. And we believe in a interdisciplinary approach; if you're looking for a Marketing Manager for a pharmaceutical company, our Life Science and Sales & Marketing departments will work together to solve the job.
It's rare for your internal recruiters to have the right specialist knowledge of all the positions within your organisation, or be able to compete with a recruitment agency on the scope of their candidate database within your industry.
Consulting on your workforce planning
We can offer you assistance with both your short-term and long-term recruitment strategies, as well as how to compose your workforce for optimal strategic value. We also offer solutions such as RPOs and MSPs, where we take over parts of or your entire recruitment process for permanent hires and contingent workforce.
A brief conclusion: You should use a recruitment agency when you cannot afford to wait for the right candidate to stumble upon your organisation. It's expensive to have unfilled positions, and it's expensive to recruit the wrong person. Our recruitment consultants can help uncover your needs, find the right candidates and advise you on the right workforce solutions.
Recruiting employees to all of Denmark
Hays is a recruitment company with offices in 33 countries, which means that we have access to a global database of specialised candidates, as well as a global expertise and experience from passionate and skilled recruitment consultants across the globe.
In Denmark, Hays is placed in the heart of Copenhagen. But we recruit for companies across the country, including Jutland, Funen and Zealand.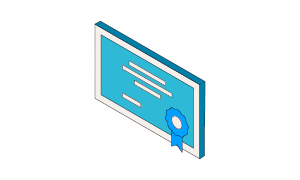 Services
Our specialisms
Get an overview of the areas and industries we recruit within.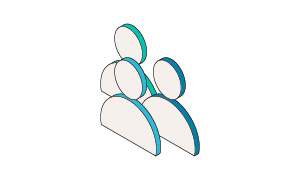 Services
Our offer
Read more about the services we offer – whether you need headhunting, freelancers or consulting on your recruitment processes.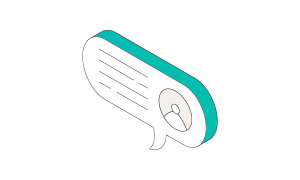 Contact us
Contact a consultant
Do you want to learn more about how we can help you? Talk to one of our consultants about your needs.